Welcome to the first service I offer on my website: microniche creation.
What is a microniche?
Very basic way, you could say that a micronicho is a small web focused to a keyword (keyword) with little competition but very profitable .
Little competition because the top positions of Google for that keyword occupy pages that are very little optimized for that keyword or very low authority And profitable because advertisements on our website will have a high CPC (cost per click), ie, each time a user clicks on one of our ads we pay enough .
Why work with me?
The microniches love me, were the first projects I started working as SEO and monetization to what I have already some experience with them. In my beginnings I made a lot of mistakes when trying to position these types of sites, but with the passage of time and after experiencing a lot I already can position relatively easily this type of projects.
Working with me means:
Seriousness and clarity
Neither making cobras nor hiding / lying is good for me. I love working orderly and professionally , without showing you hide anything and everything I know.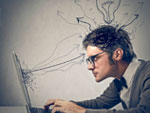 Up-to-date knowledge
I am constantly informing myself about new developments in the world of SEO. You can never know everything, but I try formarme and learn new things every day . The world of SEO changes without stopping and there are many gurus who continue to apply outdated methods to position, which translates into penalties and projects that do not work in the long term.
Close treatment
If I'm honest, I do not like treating people like robots, taking care of every word I say and keeping my distance. I like to have with my clients close and friendly treatment , establish a good connection.
Contract service
If you are determined to work with me and have your own micronicho, you can buy the service directly through Paypal with your account or with a credit card. The price is 89.99 € all inclusive. Once I receive the payment I will contact you.
If you prefer to talk to me before making the payment you can send me an email through Contact section.
NOTE: FOR NOW THE SERVICE IS STOPPED. I AM WORKING IN A SERIES OF VERY INTERESTING IMPROVEMENTS!